Wassup, friends? This week, Thinking Out Loud has me thinking about my back, and other things. But mostly my back.
Podcasts. Why am I so late to the podcast party?? This is HEAVEN. It started with listening to a podcast interview with runner and Instagram personality, Runnermarx. Currently, I am on my third podcast in a series called Manic Rambling Spiral, which features blogger Heather B. Armstrong and her co-host and freelance writer, John Bray. Heather's blog inspired me to finally start writing my own (albeit semi-regularly) seven years ago. I can't wait to listen to more!
I'm hooked on podcasts!
Good grief. I'm writing this at the library while my son is meeting with his French tutor. I'm in agony.

Sunday night, my back started hurting. My final long run before the half marathon was on my training schedule last Monday. Everything felt like it conspired against me to get out of the house sooner, and I didn't start running until almost 10:30am. The long and short of it was that I ran out of time; we were driving to USC for a jazz concert that afternoon. I had to get cleaned up and run a few errands before we left. I was only able to complete six of the twelve miles I was supposed to run. My back didn't feel great while I was running...but it didn't feel terrible, either. Once I warmed up, my back actually felt a little looser.

After teaching my spinning class on Tuesday, I managed to squeeze in a quick visit to the chiropractor. He was able to make an adjustment to my lower back on the left side and after some physical therapy, I was feeling pretty good...until this morning.

I taught my spinning class Wednesday at 5:45am, and felt really good. There was a small pinch on the left and I was a little sore - but it wasn't terrible. After I took our dogs to the off-leash park, I brought them home and decided to head back to the gym to bust out a few treadmill miles before meeting my friend for lunch. When I changed into my running shoes, pain shot up the left side of my lower back. All I could say was, 'Oh no. Oh no. Oh no.'

So what did I end up doing? If you guessed that I acted a fool and went running anyway, you guessed right.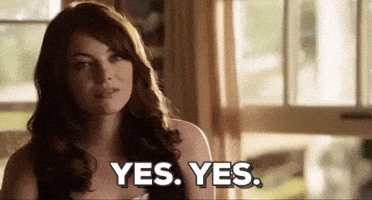 You guessed right.
I had another chiropractic appointment today after my spinning class...but honestly, is there ever an convenient time for your back to go out? I'm starting to worry about allthethings:
Sitting in a staff meeting tonight on hard plastic conference room chairs.

Teaching my spinning class.

Chaperoning the marching band competition, which means a bumpy school bus ride this Saturday almost three hours each way.

Running a half marathon in 10 days.
I can only do what I can do. If that means I have a DNF at the half marathon, then that's what has to happen. I'm hoping at a minimum I can run/walk the race because one of my best friends is coming to run the race with me. If I'm completely honest, I'm too prideful to scratch the race. #fomo
Segway. So, have you ever heard a word and seen a word...but not realized it's the same word? I was writing a post a few weeks ago, and yeah: segue looks all kinds of wrong, but I had a suspicion that segway wasn't right either. Derp.
Do you listen to podcasts? If so, tell me some of you're favorites in the comments.